We provide comprehensive assessment, treatment and education to enable clients to safely participate in daily activities of self care, work and leisure in their homes and community.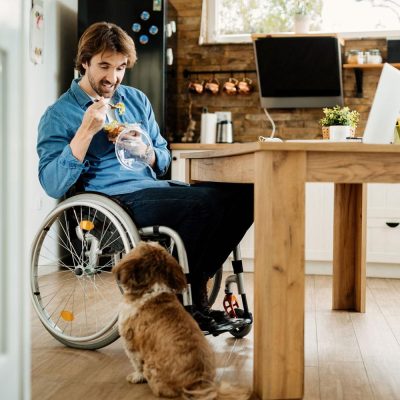 Recommendation of adaptive equipment to promote safe functioning (e.g., bathroom safety)
Mobility, seating and ambulation aids prescription
Environmental modifications to promote safety in homes, work places or school settings.
Education on strategies to live with physical, cognitive and/or emotional challenges.
Consultation on healthy aging strategies at home.
Client Populations Include:
Progressive and degenerative neurological disorders
Orthopedics, arthritis, musculoskeletal injuries and
Respiratory conditions (e.g., COPD)
Stroke care
Dementia care; cognitive impairment
Palliative and supportive care
Healthy aging
Services are provided with funding from Home and Community Care Services for eligible clients. Referrals can be made by clients, family/caregivers or physicians.
To determine if you or your loved one is eligible, please contact
1-800-668-0901 or 310-2222 or healthcareathome.ca/home-care/